On March 13, 2020, our church board made the difficult decision to cease in-person ministry operations due to the spread of the COVID-19 virus. However, while many of our in-person ministry programs are suspended, we have created several ministry opportunities in order to provide spiritual renewal to our faith community. Read about our ministries in response to the pandemic below.

Weekly Virtual Services, Every Sunday at 10:30 a.m.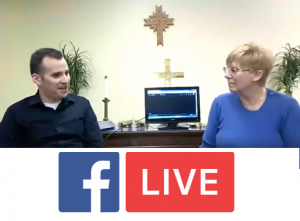 Every Sunday at 10:30am, our church broadcasts a virtual church service on our church Facebook page. 
Please note, if you don't have a Facebook account, you can still watch our Sunday video service on FacebookLive.  To watch a Sunday service live on a re-broadcast, click here.  You can also watch our worship on YouTube starting at 11:45am. Click here to access this link. 
  Virtual Coffee Hour Every Wednesday at 7:00pm

Join First Christian for a virtual coffee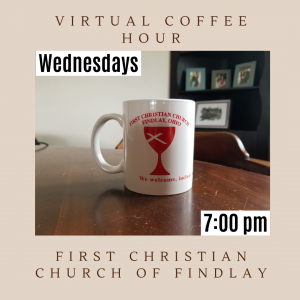 hour every Wednesday at 7:00pm by video (or telephone). Converse with others about how you are doing during this challenging time. 
If you are interested in joining us, send an email to Pastor Chris at cschilling (at) findlaydisciples.org to receive an email each week of how to watch or call-in.
Follow First Christian on Facebook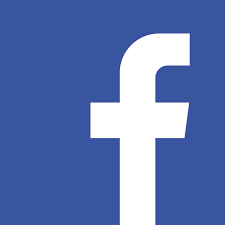 First Christian will post inspirational material, status updates, and other material on our church Facebook page. To access our church Facebook page, click here.