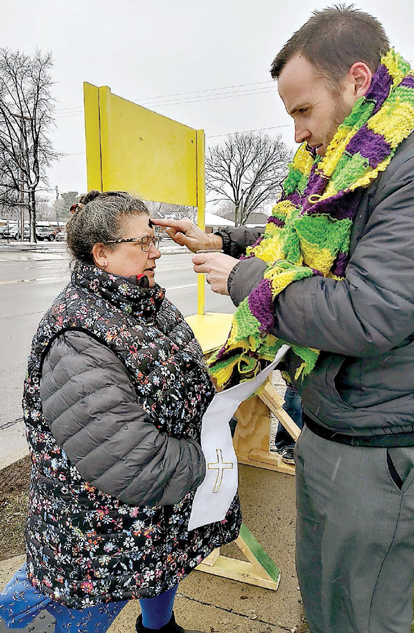 We at First Christian Church in Findlay, Ohio invite you to our regularly scheduled Christian fellowship events. Friends and visitors are always welcome!
We have coffee hour every Sunday after our worship service when we eat, talk, laugh, and share with each other (we call that "fellowship"). There is always plenty of food prepared and served by volunteers from the congregation. Most of our folks stay each Sunday for the fun and food.
We have "Family Fun Night" at 4:00 PM one Saturday each month. Families of all shapes and sizes and ages come (from families of eight with young children to families of one). We always have plenty of food, games, and activities, or some folks prefer to simply sit and visit with friends and new acquaintances. Everyone is welcome!
We have "Worship and Picnic in the Park" on the last Sunday in August. This is our annual "end of summer" celebration, held at Litzenburg Park on US Route 224 west of Findlay. Our worship service that day is held informally in the park's big barn, and we have a picnic in the covered pavilion outside. Typically folks bring food to share, but we welcome folks who simply show up that day. Children (and grown-ups, too) have plenty of time and space to play afterward. It is always a lot of fun!
You can visit our event's page on our church website for additional fellowship opportunities throughout the year.